Couple Counselling via Video.
STOP-PRESS: Dedicated Website now for LGBT/QIA+ Couple Counselling.
The therapeutic couple-counselling process for Skype-based or Hangouts-based Video Conference is the same therapeutic service as described on my page Couple Counselling … however, instead of meeting face-to-face in the same room, we will be using Skype's free video and audio conferencing services as our communication medium for couple counselling. Video Couple Counselling service uses Skype Group Video Chat or Google's Hangouts and is aimed at couples who wish to make use of Dean Richardson's therapy services in particular. This would include:
Long-distance/remote couple relationships,
Couples who are in separate countries,
Couples who wish to work with Dean specifically, but who are unable to travel to his Portsmouth private therapy practice.
The main things that are similar face-to-face couple counselling include:-
Sessions are weekly, last for 50 minutes and occur on the same day and the same time.
Prior to starting couple counselling we will go through the assessment for couple counselling.
We will include a discussion of how we manage boundaries such as how we manage sessions where one partner cannot attend, or in the unlikely situation where the video conferencing media fails us.
Fees and payments for missed/cancelled sessions are by the same arrangement – weekly and online, bank transfer or post.
… and I will go through a PDF agreement with you both if, after the first session, we decide that we would like continue working with each other in therapy.
Benefits of Video Couple Counselling.
Not all relationships are local: not in the same home, or in the same town, or even in the same country.
Long distance/remote relationships can struggle with conflicts too.
Separated couples: those who are separated and living apart.
Working with your remote-partner via Skype/Hangouts with a qualified & experienced couple counsellor can be an appropriate treatment for your relationship problems.
Some couples choose to work specifically with Dean due to his specialities in Skype couple counselling.
Accessing Dean's face-to-face therapy service may be impractical for couples who live away from Dean's Portsmouth practice. This is where Skype can bring Dean into your home to do the couple work with you.
Trust your Partnership with Dean Richardson.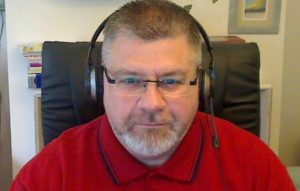 It's common to think (or hope!) that the couple counsellor is going to prescribe - or provide advice upon - techniques and resolutions that will cure your relationship's problems.However, as a systemic / psychodynamic couple counsellor, Dean Richardson has a much more effective resource than advice-giving: your own relationship's behaviour!You see, because Dean doesn't prescribe normal ways of relating ("… what a normal couple would do is…") Dean uses his training and experience in psychology & family systems theories, combined with his observations of (and your telling of) the way the two of you relate together,  in order to help the three of you learn what might really going on underneath the conflicting behaviour.The more that the three participants (yes, both of you too!) ask about how the relationship is working/not-working, and question & hypothesise about what we think it might be happening, the more that can be learned about what the relationship's system is really asking for (but, perhaps, not being heard… hence the conflicts).When we know more about what the relationship is asking for, we can put in checks, measures, alterations and respond to the conflicts … instead of the relationship remaining stuck.It's not always easy work in the beginning, but Dean has worked with many couples who have found that they have begun to enjoy the process, have made effective use of it, and sometimes even fallen about laughing when they've learned something new about their partnership.The bad news is that there's really only two people who can fix your relationship - and that's the both of you.  But the good news is that it's Dean Richardson's role to get in the way… of whatever is getting in the way… of the both of you resolving your own relationship conflicts.…and he does that very well.
Long Distance Couple Relationships.
Whether you're a long distance from Dean Richardson's couple counselling practice (Dean is based in Portsmouth, UK), or you're a long distance from your partner (eg different cities – or even different countries) – video couple counselling with Skype can be an effective medium for you and your partner to work on relationship conflicts. For example, Dean has worked with couples via Skype Group Video and Google Hangouts from such locations as:-
Beijing.
Belgium.
Israel.
Several cities from United Arab Emirates.
Several cities from Canada.
Numerous cities in United Kingdom.
Numerous cities from United States of America.
… sometimes where both partners are calling from the same location, and sometimes when all participants (counsellor & partners in the couple relationship) have been in three separate locations simultaneously (eg UK, USA and Canada).
Uniqueness of Video for Couple Counselling.
Although my video couple counselling service is aimed toward couples, using Skype for couple counselling brings about some important differences to face-to-face counselling of which we need to be aware:
Preparing for Video Couple Counselling.
IMPORTANT: (Updated May 2014) At the present time Skype's Group Video can only be started by someone using Windows or Mac… and although mobile devices cannot start group video calls they can join in to an existing group call.  Linux-based PCs used to not support group video, but there is no longer any specific word from Skype on this. All group video counselling calls will be started by iCounsellorUK.  For more information see: Group Video Calling (Skype).
Check with Skype (www.skype.com) or Google (www.google.com/+/learnmore/hangouts/) that you have the latest version installed. Couples need to use to use two devices (eg 2 x computers), rather than sharing one device as sitting in front of one device together can give the impression that you are consulting with the therapist, rather than taking part in a therapeutic process between the both of you. If you still choose to use one device it is important to sit so that you can both look at each other as well as see the therapist on the device. Sitting close together side-by-side, using your video device like a television, can make this difficult. The camera must be far away enough for the counsellor to be able to see you both from your faces down to, say, your chest area. There will be many times times when the couple will be invited to discuss a matter between themselves whilst the counsellor observes. Couple Counselling is not primarily a consultation process (e.g. a couple expect to describe their problems and ask the therapist to offer advice). Sitting closely side-by-side will the counselling process difficult. Sitting in an echoing room will make it near impossible for Skype to transmit your conversation clearly to the counsellor. You must either be in a quiet room, close to a microphone, or be able to use a device in to which you can plug a headset/microphone. Preferable use two devices: The choice to use one or two Skype devices is up to both of you, your relationship's state and access to technology, but using two devices can be helpful.
Beginning a session.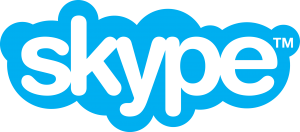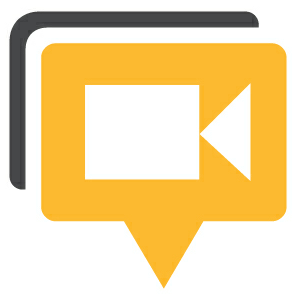 Because we are using video conferencing – Dean will initiate the session between all devices. This is to promote neutrality and is a core part of the systemic counselling model (in layman's terms: it helps prevent the sense that one partner is being preferred over the other by the counsellor). In your Video application you will see a video window for Dean and a video window for your partner. After we have established starting our sessions and we are meeting regularly (usually around session 5) it is Dean 's practice to begin each session by remaining silent (apart from a greeting) waiting until the couple find the point that they wish to begin the session themselves. Initially, this may seem awkward but most couples find that they enjoy and make use of the fact that they are in charge of the focus of each session and are not responding to what might seem like the therapist's own needs.
Confidentiality & Skype Video Conference.
Microsoft, the owners of Skype, have a position on confidentiality which may effect some couples' decision to participate in Skype video conference couple counselling. For other couples, Microsoft's policy could not have less an impact on their need for counselling. A version of Microsoft's policy is here: http://memeburn.com/2011/07/microsoft-and-skype-set-to-allow-backdoor-eavesdropping/ Whilst there are tools which allow a Skype session to be recorded by the participants, the counsellor does not participate in this practice and the couple must not either – without first having discussed this with their partner and the counsellor.
Time Differences.
Video couple counselling can be ideal for remote/Long-distant relationships – but we will have to manage any time-differences. This can be particularly important when the counsellor's time zone changes from summer/winter meaning that he cannot change your appointment time (plus or minus an hour). Dean's availability is listed using England's time zone.
Fee Payments.
Fees are due before the session commences. This may mean you are sending in your fee several days in advance if you're opting not to use an online method of payment. Whilst most countries support PayPal, your fee may be increased due to a cross-border charge (e.g. paying in British pounds from USA).
Outside-of-session Contact.
It is sometimes necessary to make contact with the counsellor outside of the sessions (e.g. to cancel or rearrange an appointment). When emailing Dean, best practice is to CC your partner in the email. Unless it has been agreed otherwise by everyone, individual contact with Dean without the knowledge of the partner is not advisable.
Couple Homework.
Not all couple work is done in the couple counselling sessions. There may be opportunities for homework 🙂 Unlike homework set by schools, our homework involves the couple putting into practice matters we have been focussing upon in couple counselling. For example:-
If the couple have been discussing how their communication is poor – and the counselling sessions has helped to identify what makes it poor – the homework may involve the couple putting into practice what each partner would see as an improvement.
If the couple have been discussing sex in the counselling sessions, homework may involve putting into practice better sexual practices.
If the couple have spent a portion of the session arguing, and the counselling has helped to identify what triggers the argument, the homework may involve recognising when the triggers are active and the couple work around the triggers.
Homework is most often set by the couple – not the couple counsellor. The couple must be invested in their own homework for it to be effective. When the couple return to the next session, the counsellor will discuss the homework – and even if the couple found that they did not attend to their choice of homework the counsellor will engage the couple in helping them learn & understand what might have been important about not doing the homework.
Demonstrations of Video Calling.
In case you've never seen Skype Group Calling in action – here's a video… In case you've never seen Google Hangouts Video in action – here's a video…
Setting up your first Video Couple-Counselling Session.
Make contact with Dean by my contact form – you will be asked for your partner's name and contact email (all correspondence for couple counselling is best done including both partners during the communication).
We will arrange an initial session to meet (e.g. session 1 of our assessment for couples counselling).
During the first session we'll talk about your needs for couple counselling, I'll talk about how I work, and we'll see if we can agree that continuing to meet would be helpful for your relationship.
It might help you both to be aware:-
You and your partner are not committed to any compulsory number of sessions.
You are both free to leave the process at any time the both of you feel that the process is not for you.
It can be helpful for us all to have a conversation about leaving before you actually do – in case there's something we can address together (or haven't been addressing).
You will be committing to one session fee (ie the first session) – see the fees.
Interested in Video Couple Counselling ?
Arrange an initial appointment with Dean to have a friendly, informative chat about what you and your partner need from counselling, and what therapies Dean can offer you. Dean works within the BACP's Ethical Framework which means he is under strict guidelines to treat you fairly and ethically, will cause you no harm, will treat you with respect, and, if he cannot help you, will talk with you openly about other options available to you. Discuss your needs with Dean Richardson for Video Couple Counselling today.